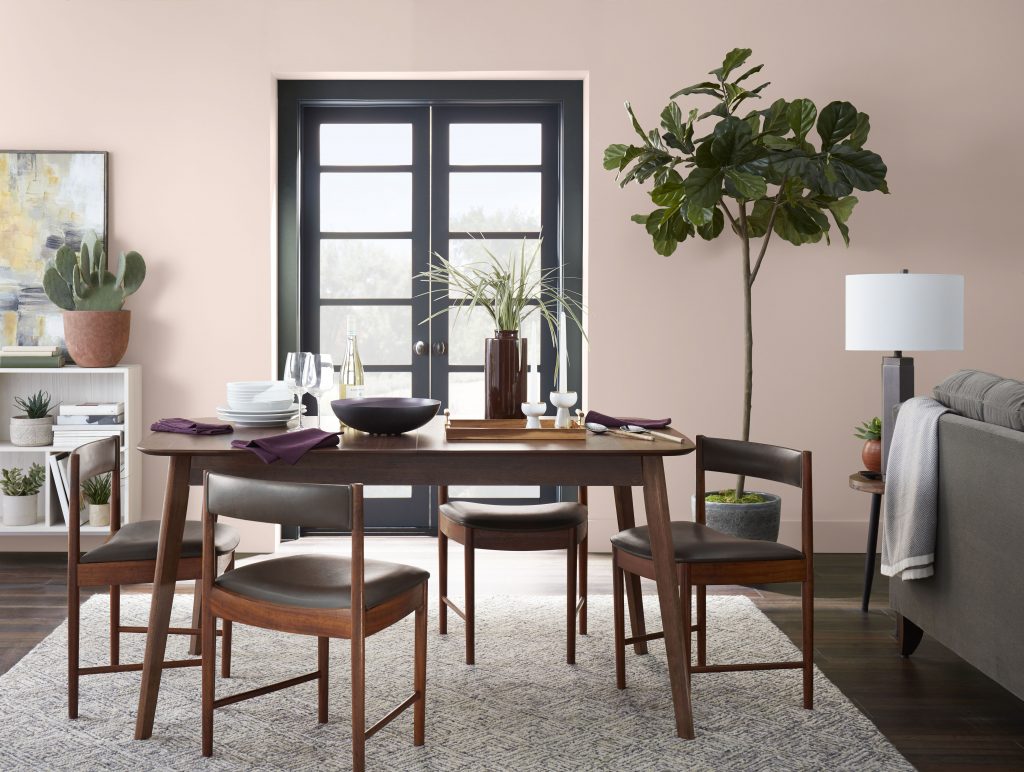 During the winter season, what better way to bring warm energy into your home than with a fresh coat of paint? The palette below represents the colours of sunsets and desert sand. These rich neutrals and vibrant earthy inspired hues have hints of soft pink, terracotta, golden yellow, and red.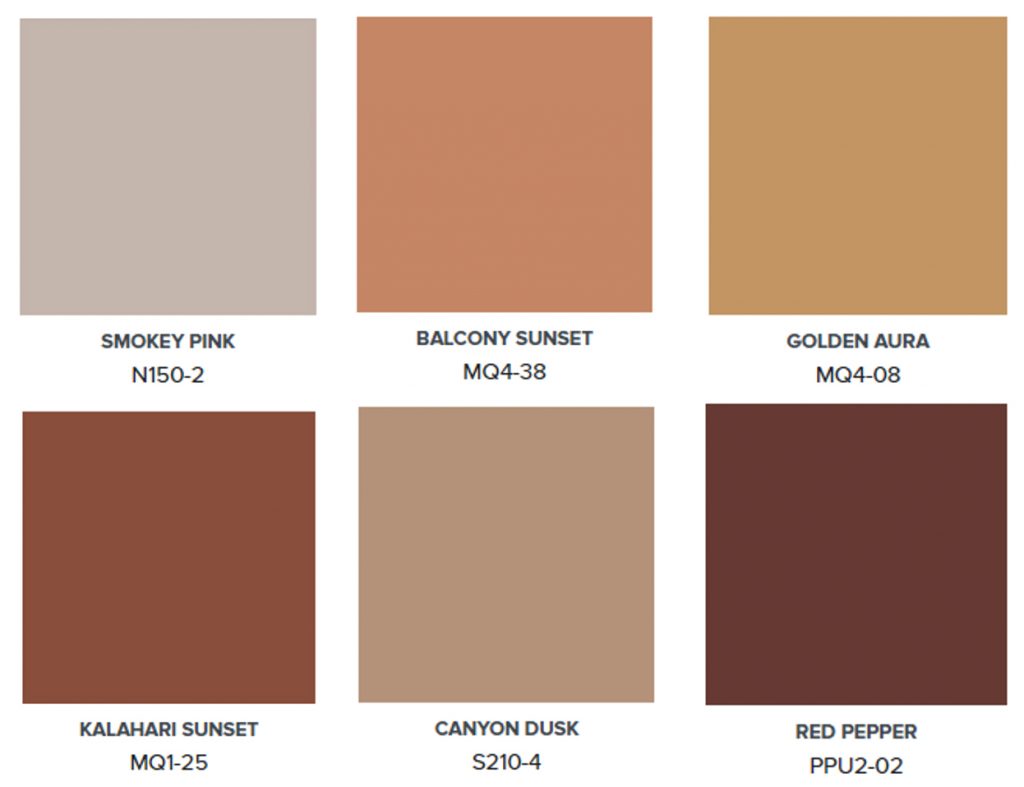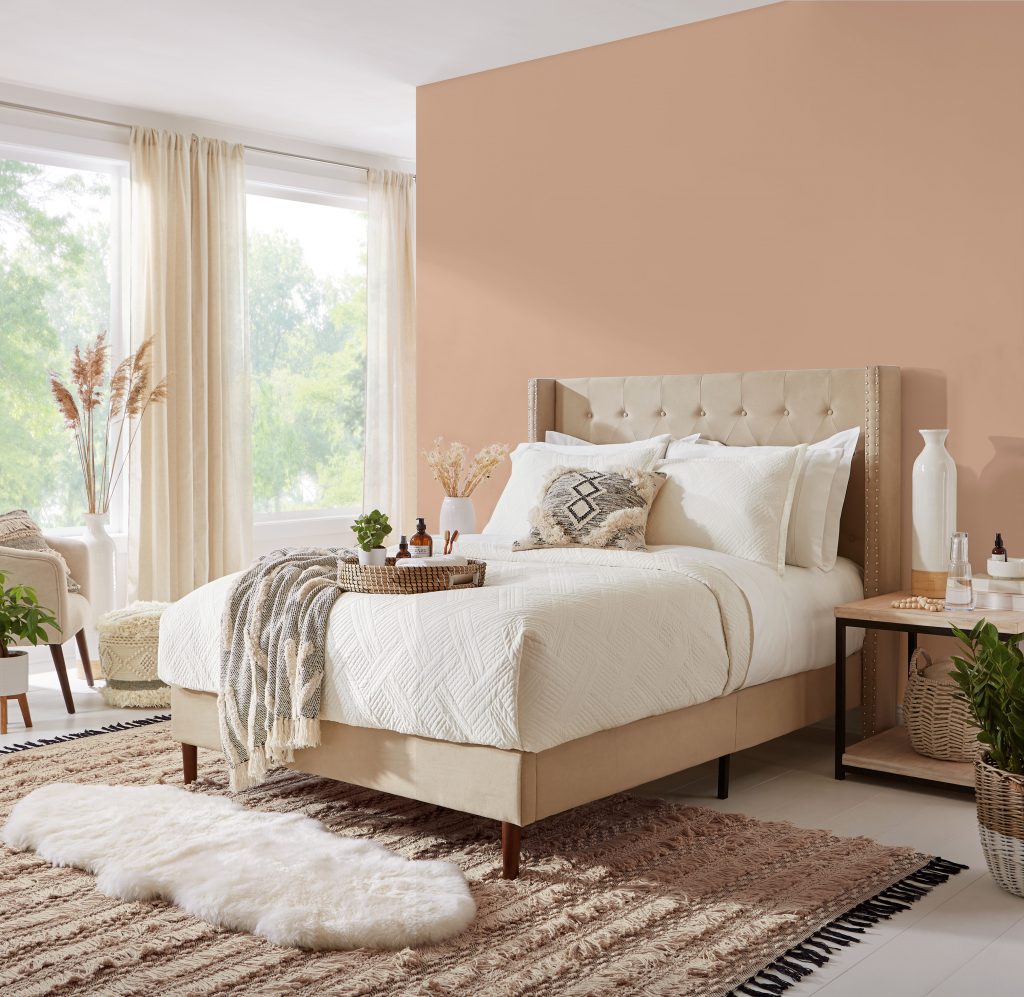 The natural light coming into the room, with the warmth from Canyon Dusk gives the room a cozy, fresh feel. Large windows or skylights bring in a connection to the outdoors and work well with this desert-inspired hue.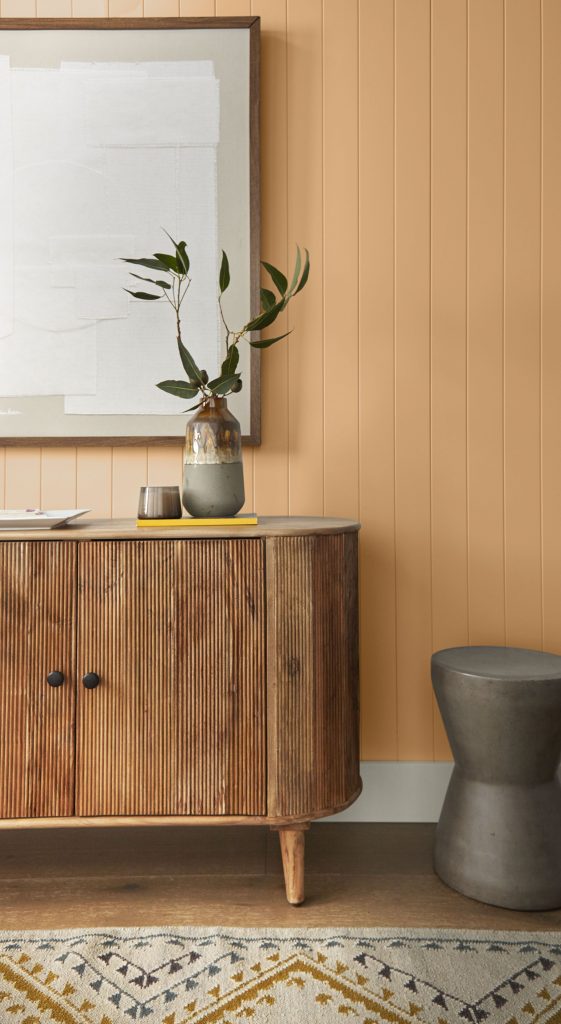 Clean lines and minimal design of the hallway pair nicely with Golden Aura. The vibrant hue gives just enough interest without overstating the minimalistic feel.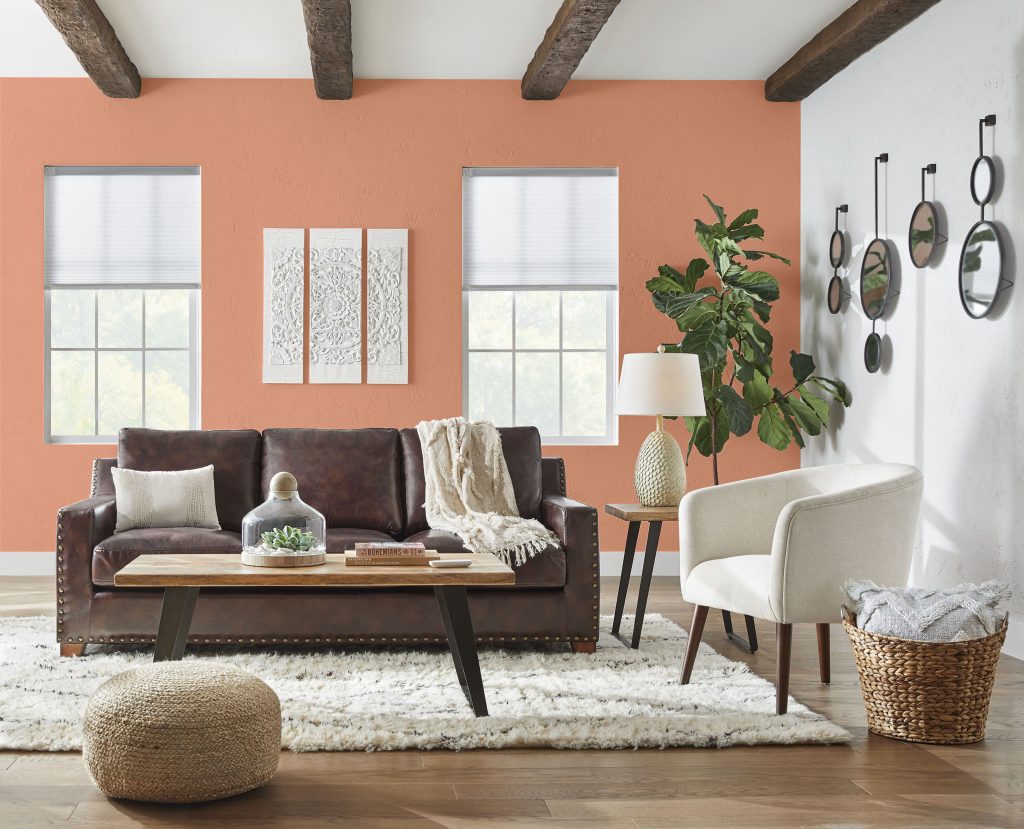 The soft glow of Balcony Sunset incorporated with natural materials such as dark ceiling beams, a wood coffee table, and woven accents give the room a lively, comforting feel.
Overall, these colours work nicely with simplistic styling, natural materials, and a connection to the outdoors. They are perfect for those who love minimalism, natural vibes, and seek to create a serene and comfortable living space.
For more ways to use these colours and others of the like, check out Behr's Colour Studio where you will find inspiration, colour tools, design advice, and more!
Colourfully yours,
Larayne